How to Become a Medical Claims Examiner
Duties, Responsibilities, Schooling, Requirements, Certifications, Job Outlook, and Salary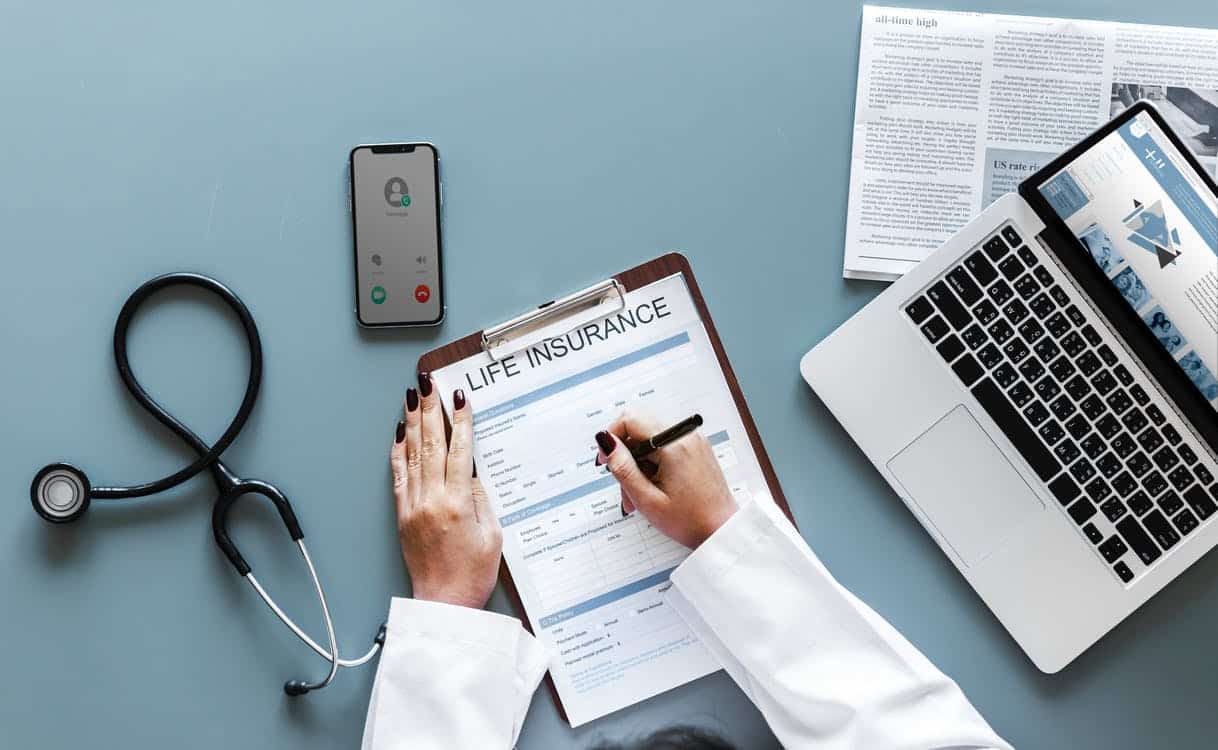 Medical claims examiner is a challenging profession that involves helping people get the insurance money they need when they need it, generally after a loss, accident, illness, injury or other misfortune. Claims examiners can specialize in a number of areas, including automobile, home, business, or life insurance. Currently, the area where demand for claims examiners is growing is healthcare.
If you are a critical thinker with an investigative mind, who is detail-oriented and good with numbers, then becoming a Medical Claims Examiner (MCE) could be a rewarding career for you.
One of the fastest ways to train for an MCE career is through Medical Assisting training and experience. Medical claims examiners are typically required to have specialized knowledge of the healthcare field. Completing a program in medical assisting can provide you with the broad-based knowledge that will support your performance as a medical claims examiner, and prepare you for other opportunities in both the healthcare and insurance industries.
(Click here to read our comprehensive guide on how to become a Medical Assistant)
Medical Claims Examiner is just one of several healthcare career options for graduates of a qualified Medical Assisting program. Other career paths include Medical Office Assistant, Nursing Assistant, Home Health Aide, and EKG Technician.
To learn more about these career options, click here to explore our full list of alternative jobs for Medical Assistants.
What is a Medical Claims Examiner?
Medical Claims Examiner Defined
Medical Claims Examiners, also called Health Insurance Examiners, are experts in health insurance who examine applications and claims. MCEs review settled claims to ensure that payments are made according to company practices and procedures. They may also settle insurance claims. In some cases, MCEs deny claims that are not covered by the policy or not submitted correctly. They will consult with legal counsel on claims requiring litigation.
Why Become a Medical Claims Examiner?
If you are a detail-oriented, critical thinker who is adept at applying rules, investigating situations, and solving problems, then you may excel at being a medical claims examiner.
Though the overall demand for insurance claims adjusters, appraisers, and investigators is projected to decline by 6 percent from 2019 to 2029, the Bureau of Labor Statistics does expect demand for Medical Claims Examiners to increase.
The reasons they cite for this growth include the fact that rising medical expenses will require more claims examiners to carefully review a growing number of medical claims. They also point to the increasing number of claims made by the growing elderly population. The rising number of these medical claims will spur demand for health insurance claims adjusters and examiners.
Employment in the healthcare industry is estimated to grow 15 percent through 2029, which is must faster than the average for all occupations. In fact, healthcare occupations are expected to add more jobs than any other occupational groups.
With an average salary* of $70,650, the MCE is one of the highest paying jobs in healthcare that does not require a two or four-year college degree.
From Medical Assistant to Medical Claims Examiner
Most insurance companies require or strongly prefer medical claims examiners with some healthcare background. Many employers value the type of training you can acquire with a qualified medical assisting program, including knowledge of anatomy, medical terminology, basic coding & billing, office procedures, and electronic medical records.
Medical assistant training can increase your value and success as an MCE. It can also provide opportunities for advancement into roles with greater responsibility and higher pay—both in healthcare and insurance.
In terms for continuity of skills and responsibilities, many former medical assistants who transition to medical claims can appreciate the shared mission for both these roles – to assist patients. MCEs play an essential role by helping people manage and cover the costs of their medical treatments and therapies.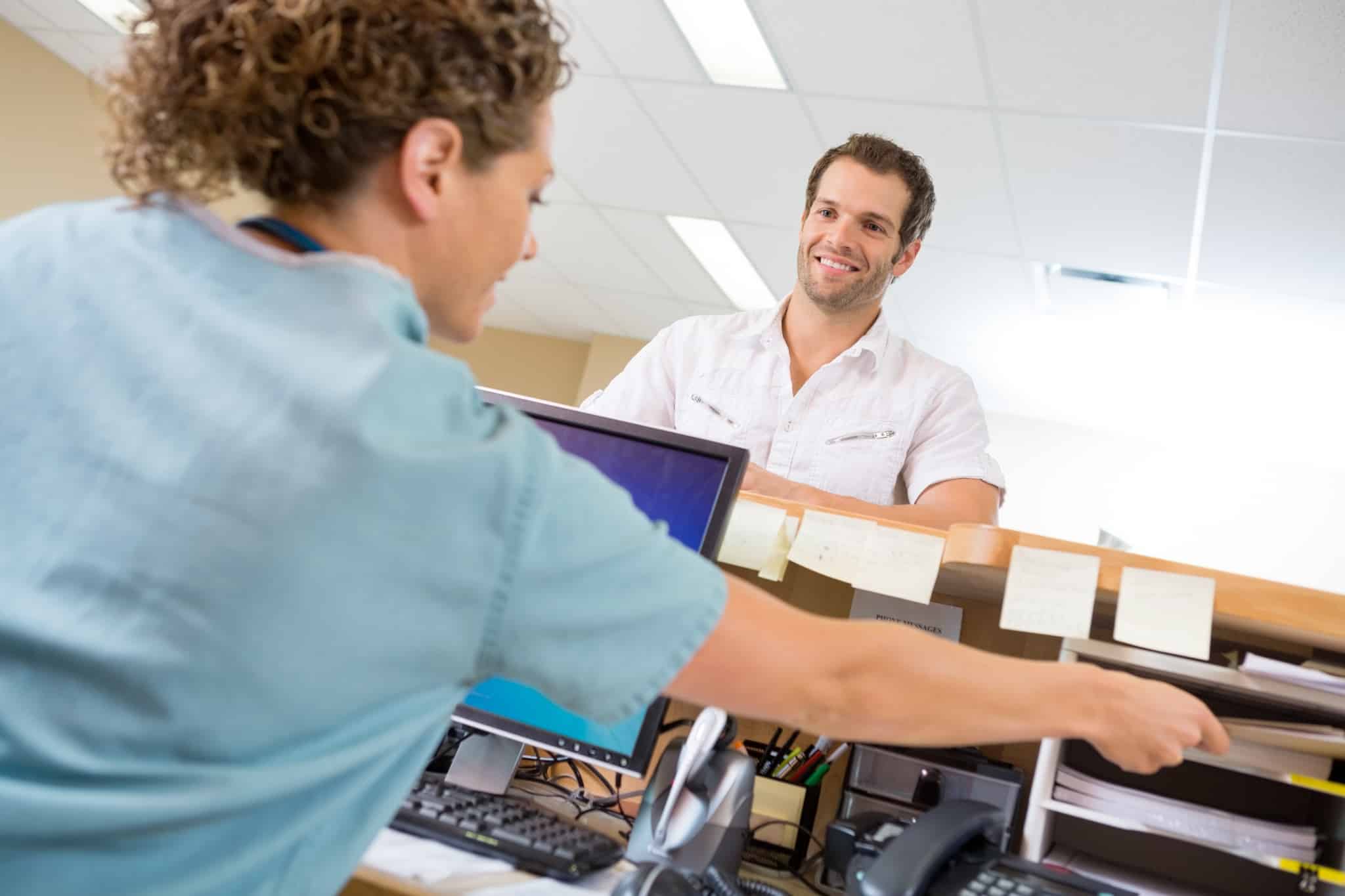 Medical Claims Examiner: Job Description
What Does a Medical Claims Examiner Do?
Medical claims examiners serve health insurance customers by determining insurance coverage, examining and resolving medical claims, documenting actions, and ensuring compliance to applicable laws and regulations.
Medical Claims Examiner Duties
Medical claims examiners must serve their patients and employers in multiple ways.
Some of their job duties include the following responsibilities:
Determining medical insurance coverage by studying insurance policy
Establishing proof of loss by gathering necessary information from a variety of sources, including customers, physicians, employers, healthcare providers, and other insurance companies
Investigating questionable claims
Documenting medical claims by completing forms, reports, logs, and records
Resolving medical claims by approving or denying documentation
Calculating benefits and initiating payment
Denying a claim and informing the insured customer
Ensuring that all company policies and procedures are followed, as well as all government insurance regulations
Maintaining high levels of customer service by responding to customer inquiries
Protecting all parties by keeping claims information confidential
Medical Claims Examiner Skills
Beyond a background in healthcare and possible certification, a number of soft skills are considered key to success as a medical claims examiner. These include:
Analytical ability. Examiners must evaluate each insurance claim to determine if the insurance company is obligated to make payment and for how much.
MCEs must gather information from a range of people, including customers, healthcare providers, medical experts and legal advisors. They must know the right questions to ask and how to ask them.
Attention to detail. MCEs must carefully review documents and other evidence, because small details can have large financial consequences.
People skills. Medical claims examiners may interact with customers who are upset, either by their health condition or the insurance settlement. MCEs must be understanding and supportive, yet firm regarding their company's policies.
Good with numbers. MCEs work with a lot of numbers. Between cost of medical services and products, coverage percentages, discounts, deductibles, co-pays, and more, MCEs need to be adept at basic math and completely accurate.
Where Do Medical Claims Examiners Work?
Medical claims examiners are primarily employed by companies that offer health insurance, though other organizations that depend on health insurance for their operations also require MCE expertise.
Organizations that employ medical claims examiners include:
Insurance carriers (health, auto, life, etc.)
Insurance agencies and brokerages
Other insurance related activities
Company insurance & employee benefits departments
Medical & diagnostic laboratories
Medical Claims Examiners School & Certification
Education Requirements for Medical Claims Examiners
Most employers require or strongly prefer medical claims examiners that have some medical background, such as a postsecondary diploma. Some employers require a bachelor's degree or insurance-related work experience.
Continuing education is also important to the MCE profession. New laws and court decisions can affect insurance coverage and how claims must be handled. For instance, many medical claims examiners must stay up to date on new medical procedures and prescription drugs.
Medical Claims Examiner Licensing Requirements
Licensing requirements for medical claims examiners vary by state. Some states have fewer requirements while others may require either a pre-licensing education or passing score on a licensing exam, or both. Some states that require licensing may also require a certain number of continuing education credits per year to renew the license.
In some states, medical claims examiners are not required to be licensed as individuals because they can work under the company's license. You should check the licensing requirements for the state where you intend to work. The National Insurance Producer Registry (NIPR) also provides information about state licensing requirements.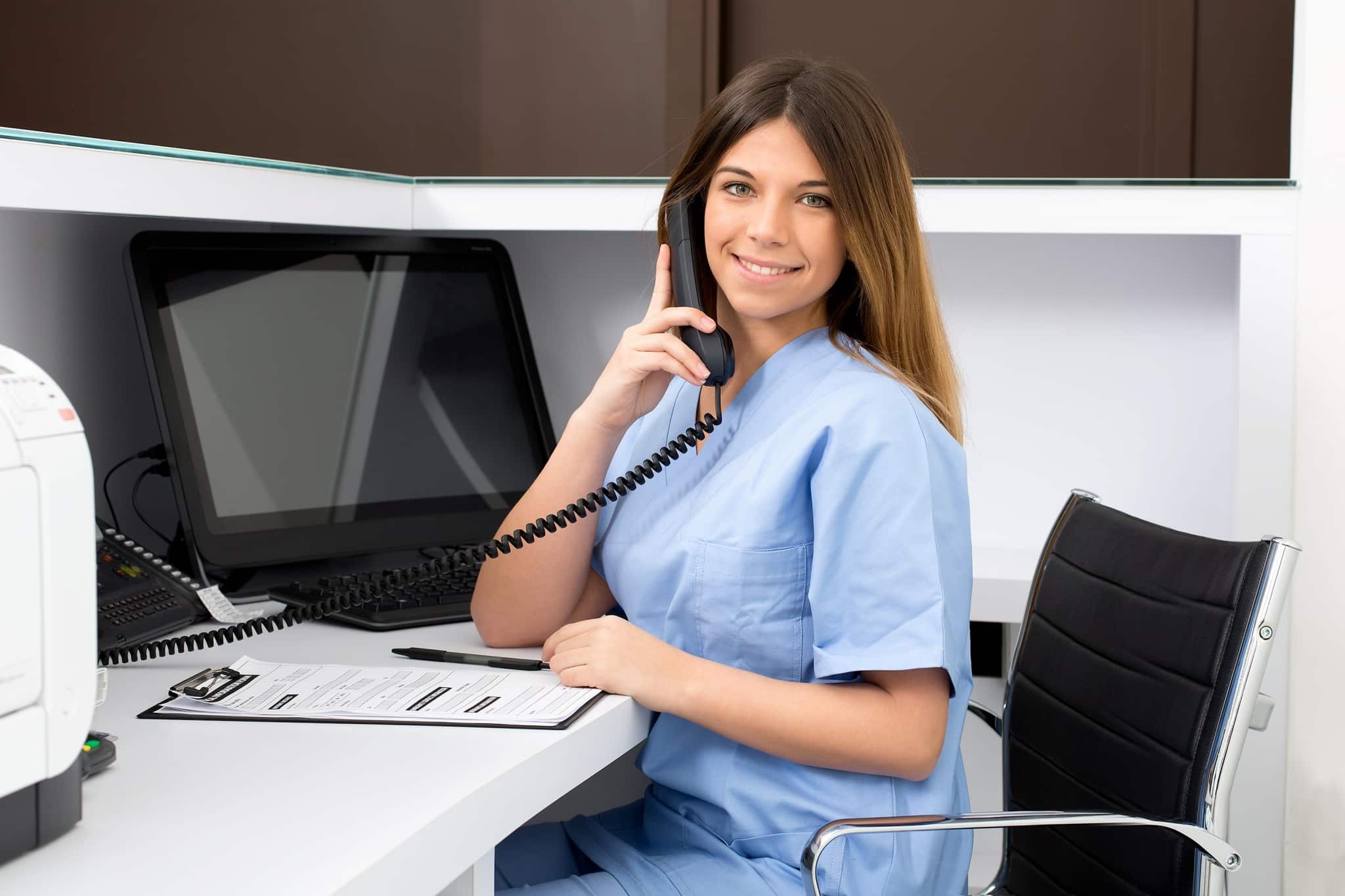 How Much Do Medical Claims Examiners Make?
According to the Bureau of Labor Statistics, medical claims examiners earn an average salary* of $70,650. Hourly workers can earn an average hourly pay-rate of about $34.00 per hour.
Medical claims examiners who earn in the top 10th percent can make up to $103,610, or more, per year.
Highest Paying Industries for MCE Jobs
A medical claims examiner's pay can vary depending on the industry in which they work. Here are five highest paying industries for MCEs:
| | | |
| --- | --- | --- |
| Industry | Average Hourly Pay | Average Salary |
| Medical & Diagnostic Labs | $38.48 | $80,040 |
| Insurance & Employee Benefits | $33.61 | $69,910 |
| Insurance Carriers | $33.52 | $69,720 |
| Insurance Agencies & Brokerages | $33.11 | $68,860 |
Highest Paying States for Medical Claims Examiners
A medical claims examiner's salary* can also vary considerably by geography. For instance, here are the 5 top paying states for medical claims examiners:
| | | |
| --- | --- | --- |
| State | Average Hourly Pay | Average Salary |
| Washington D.C. | $43.19 | $89,830 |
| New Jersey | $41.70 | $86,730 |
| Connecticut | $39.33 | $81,800 |
| California | $38.26 | $79,570 |
| Massachusetts | $37.55 | $78,100 |
Highest Paying Cities for Medical Claims Examiners
Annual income for medical claims examiners can also vary by city. For example, here are the top 10 cities for medical claims examiners based on average annual salary:
| | | |
| --- | --- | --- |
| City | Average Hourly Pay | Average Salary |
| Bridgeport, CT | $47.11 | $97,980 |
| Waterbury, CT | $44.31 | $92,160 |
| San Francisco, CA | $42.67 | $88,750 |
| Salinas, CA | $42.61 | $88,620 |
| Texarkana, TX | $42.60 | $88,610 |
| Charleston, SC | $42.42 | $88,230 |
| New Bedford, MA | $42.41 | $88,220 |
| Sheboygan, WI | $41.32 | $85,950 |
| Atlantic City, NJ | $40.88 | $85,030 |
| Barnstable Town, MA | $40.85 | $84,970 |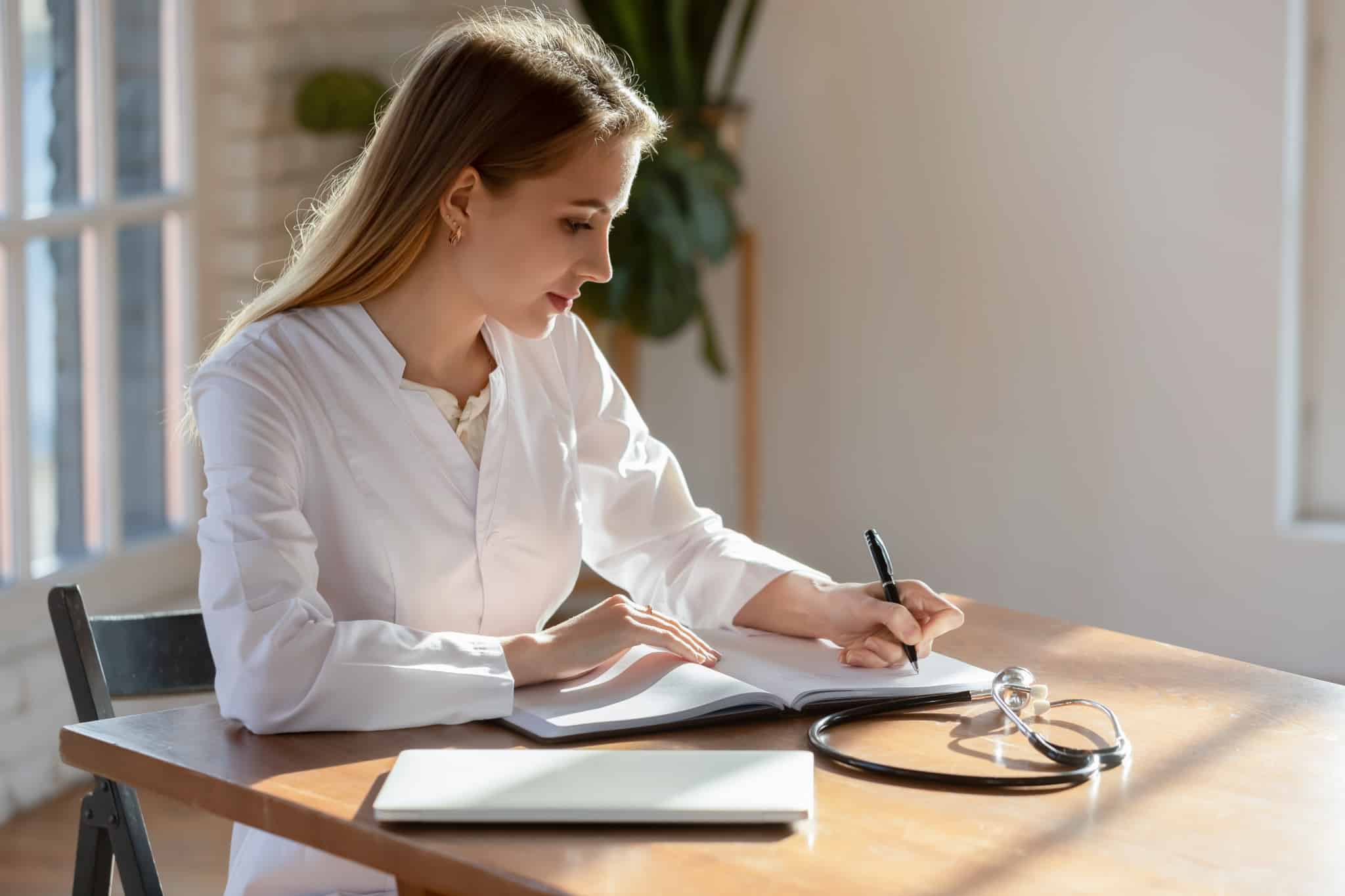 About Brookline College
At Brookline College, our mission is to provide you with more than a degree or diploma. Our goal is to help you achieve your dreams for a brighter future. With both online and on-campus programs in Arizona and New Mexico, we offer an exceptional education in nursing, healthcare, and business.
Our Medical Assistant Program can be completed in as little as 9 months and provides the necessary training for entry-level positions as a medical assistant in a healthcare facility such as a clinic, physician's office, or urgent care facility.
The MA program can also prepare you for a successful career as a medical claims examiner. The curriculum includes an externship where you will have the opportunity to experience medical claims processing first-hand by working closely with patients, doctors, administrators, and other healthcare professionals. At Brookline College, your future starts now.
https://www.brooklinecollege.edu/wp-content/uploads/2021/06/Frequently-Asked-Questions-About-Medical-Office-Administration.jpg
750
1218
Alyssa Jordan
https://www.brooklinecollege.edu/wp-content/uploads/2020/11/brookline-college-logo.svg
Alyssa Jordan
2021-07-22 05:45:35
2021-07-26 14:57:27
How to Become a Medical Claims Examiner