How to Become a Traveling Surgical Tech
Duties, Responsibilities, Schooling, Requirements, Certifications, Job Outlook, and Salary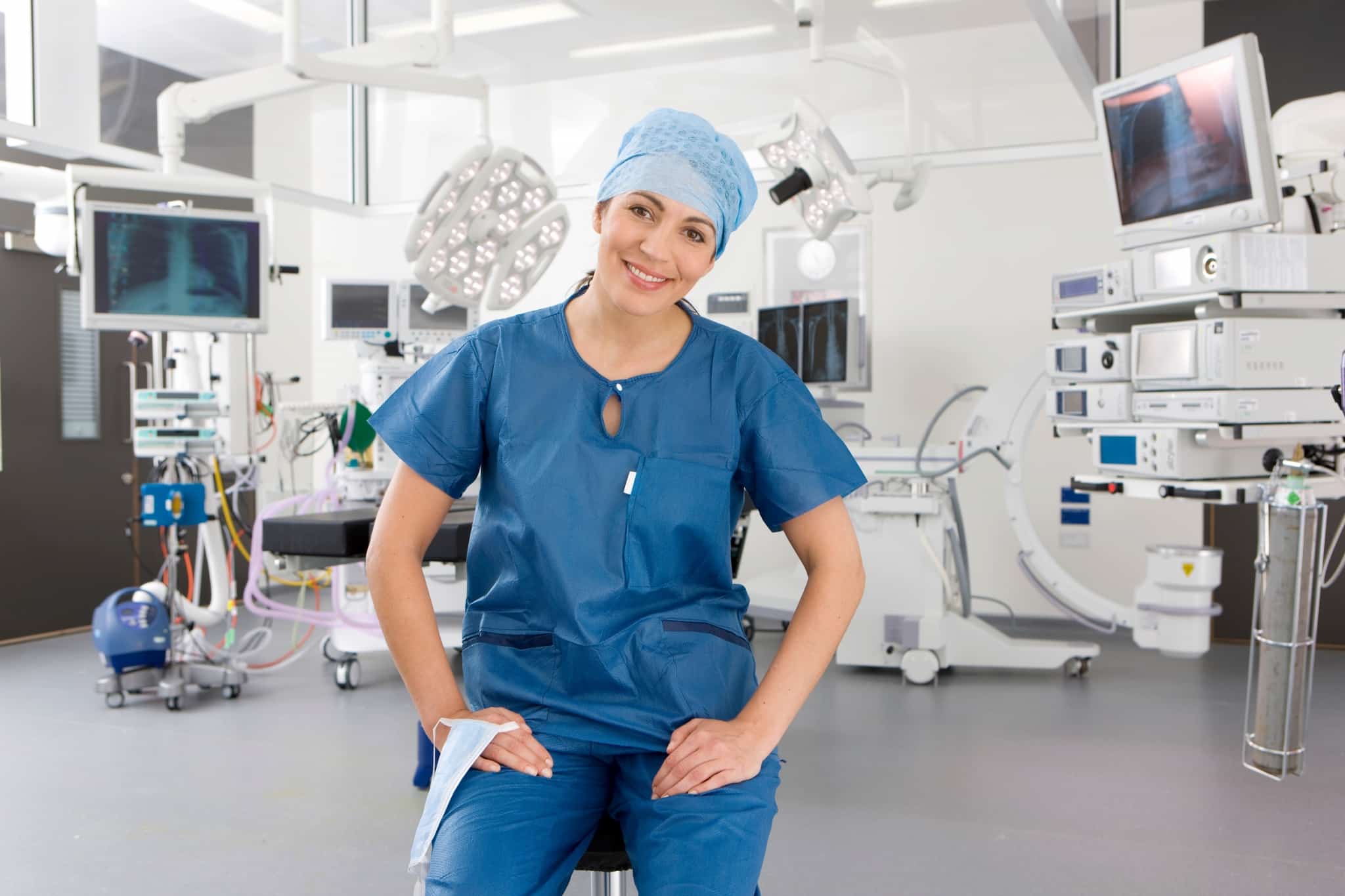 Not all healthcare professionals work at a fixed location as part of their everyday job. That's the case with traveling healthcare, a growing sector of the medical workforce where traveling is an intentional component of the job description. This article discusses the career of traveling surgical technologists—also called traveling surgical techs.
Imagine working inside hospitals and clinics in different cities or states as you help patients prepare for and recover from surgeries. If traveling to new places as part of your healthcare job sounds exciting, you may want to learn more about what the day-to-day work in this career looks like—and how to become a traveling surgical tech in the first place.
A few perks can sometimes come with a traveling job as well. For example, LRS Healthcare, a medical staffing agency, reports that free housing or a stipend toward housing may be included in your staffing agency contract. And that's on top of your base salary.
This career guide tells you everything you need to know about becoming a traveling surgical tech, including the educational requirements, certifications, day-to-day duties, and how long it generally takes to get started in this growing and constantly evolving career choice.
The job duties of a traveling surgical tech are very similar to those of a general surgical technologist. (Click here to see our guide on How to Become a Surgical Technologist)
Traveling Surgical Tech Definition
Traveling surgical techs are medical workers who assist with operations, working along with physicians, surgeons, registered nurses, and other healthcare workers. What makes traveling surgical techs different is that they agree to travel to and work where they are most needed. In this role, you may work for one hospital for a period of time, then move on to another hospital or clinic—at another location—for the next period of your career.
Traveling Surgical Tech: Job Description
What Does a Traveling Surgical Tech Do?
Suppose you scanned through a standard traveling surgical tech job description. In that case, you'd see that their work includes a set of important medical and technical tasks performed before, during, and after patients' surgeries.
Traveling Surgical Tech Duties
The first question you might ask: "What does a traveling surgical tech do?" The U.S. Bureau of Labor Statistics reports that the typical duties of a general surgical technologist usually include the following (traveling surgical tech duties are nearly identical):
Before an operation:
Prepare operating rooms for surgery
Sterilize equipment and make sure that there are adequate supplies for surgery
At the time of surgery:
Ready patients for surgery, such as by washing and disinfecting incision sites
Help surgeons during surgery by passing them instruments and other sterile supplies
Count supplies, such as surgical instruments, to ensure that no foreign objects are retained in patients
Maintain a sterile environment to prevent patient infection
After an operation:
Apply bandages and dressings to incisions
Transfer patients to recovery rooms
Restock operating room supplies after a procedure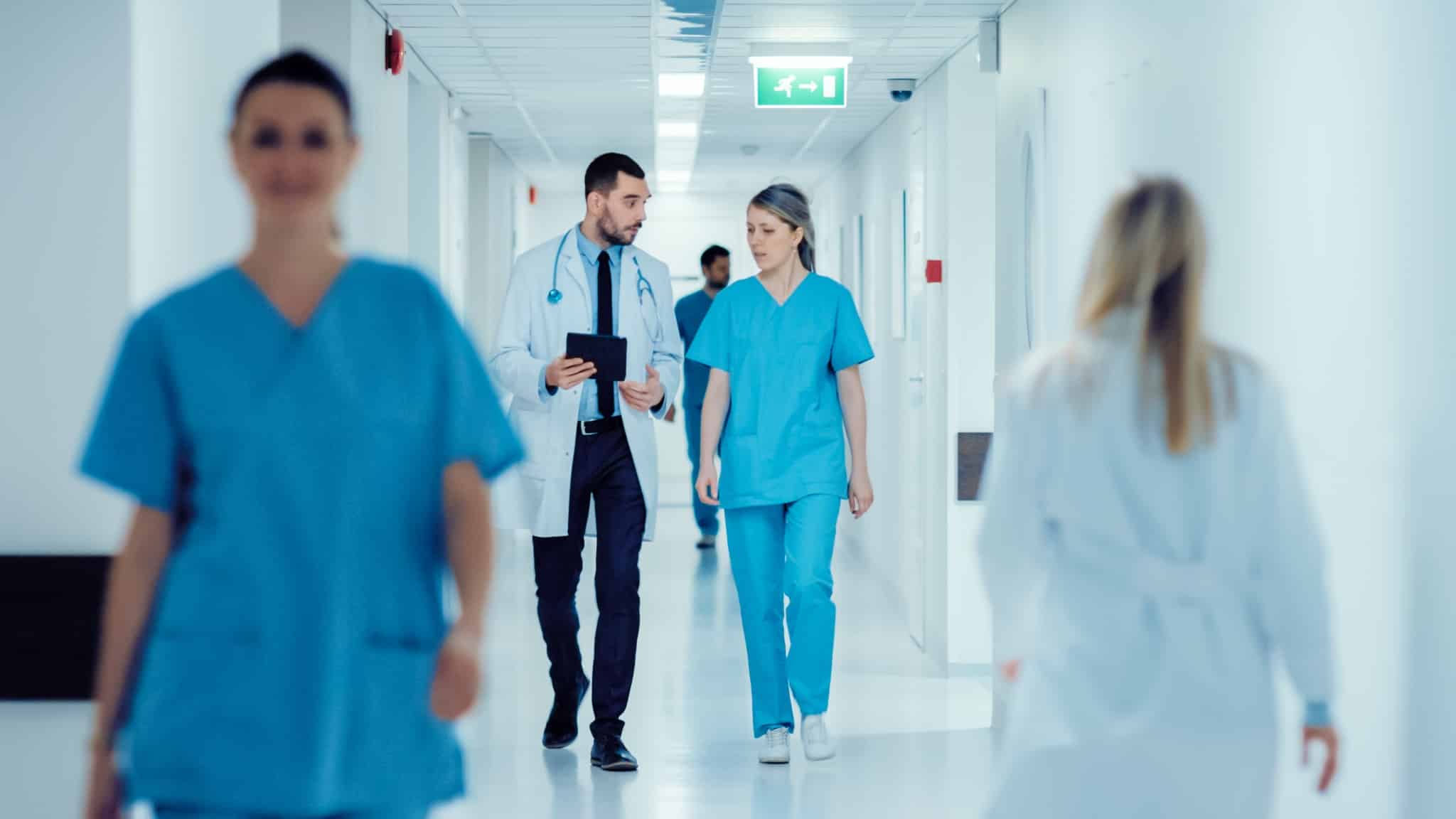 Where Do Traveling Surgical Techs Work?
Traveling surgical techs work across the country in every state. Positions are found in both small and large cities nationwide, but some opportunities are also available abroad as well. These techs work in hospitals, surgery centers, ambulatory surgical centers, and private clinics—usually in full-time assignments that may last for several months or even years at a time. Traveling surgical tech hours are often around 40 hours per week, but shifts may go longer than 8 hours or be scheduled on nights, weekends, or holidays.
A career as a surgical technologist is not for the squeamish. You'll be exposed to bodily fluids and occasionally unpleasant sights or odors. However, just like the rest of the surgical team, you'll wear scrubs and sterile caps, masks, and gowns to protect you (and the patient) from any potentially contagious diseases.
Traveling Surgical Technologist Schooling & Certification
How Long Does It Take to Become a Traveling Surgical Tech?
What Degree Do You Need to be a Surgical Tech?
To get started as a traveling surgical tech, you'll need to complete a Surgical Technology program from an accredited college or university. While finishing your traveling surgical tech training usually requires around two full years in school, it's possible to earn your traveling surgical tech degree in as little as 90 weeks with an accelerated degree program. By this time, two years from now, you could be playing a critical role in a life-saving operation.
Here's a step-by-step guide to the education, experience, and certifications you'll need to become a traveling surgical technologist:
1. Enroll in a Surgical Technology Degree Program
The first step to becoming a traveling surgical tech is the same first step for becoming a standard surgical tech: You must enroll in a surgical technology degree program at an accredited college or university. While starting a career as a surgical technologist will require hard work and dedication, just about anyone can qualify for a degree program. For example, all it takes to enroll in the Surgical Technology program at Brookline College is a high school diploma or GED, a passing score on a Scholastic Level Exam, and completing a background check.
2. Earn Your Degree
Like any associate's degree program, your surgical technology degree will require completing a few general-ed courses in subjects like Math, English, and Science. While they may not seem directly related to your career as a surgical tech, these courses will help you become a more well-rounded professional that can think quickly and communicate clearly in a sometimes-stressful operating room environment.
As for your degree-specific studies, your surgical technology degree program will give you a fundamental understanding of various surgical principles and practices before going deeper into the specific surgical techniques you'll be expected to perform. You'll learn all about sterilization methods, commonly used operating room equipment, and how the various surgical instruments are used during procedures.
Once you've built a solid foundation of both theoretical knowledge and practical techniques, you'll spend over 25% of your degree-specific credit hours in a clinical externship. You'll gain hands-on experience in preparing actual operating rooms, sterilizing equipment, and observing and assisting with surgeries. Your clinical externship will prepare you to carry out your duties as a surgical technologist confidently and safely.
Before enrolling in a surgical technology program, it's worth considering a college or university that offers job-placement assistance to students after finishing their degree. Job searches can be exhausting, and having somebody on your side who can help you put your best foot forward with employers will be a big help when it comes time to start your career as a surgical tech.
3. Pass the Exam
Nearly all traveling surgical tech jobs require certification to prove you've mastered the required skills to maintain a safe and sterile operating room environment. Some states require certification before you can work there. Note that the certification options for traveling surgical techs are the same required for standard surgical technicians.
The two major credentialing organizations for surgical technologists are the National Board of Surgical Technology and Surgical Assisting and the National Center for Competency Testing. While each organization has its own certification exam, they're very similar. With both exams, you can expect 175 questions and around four hours to complete each test. Practice exams are available for a small fee and can help you get used to the exam format, as well as highlight any areas you might need to brush up on before it comes time to take the real thing.
4. Get Licensed on a State-by-State Basis
Many employers prefer to hire traveling surgical techs who have completed cardiopulmonary resuscitation (CPR) or basic life support (BLS) training. Each of these certifications can be completed online for around the cost of a takeout meal. While they're not necessarily required, these certifications will make you much more appealing to potential employers by demonstrating you're prepared to administer life-saving care in an emergency situation.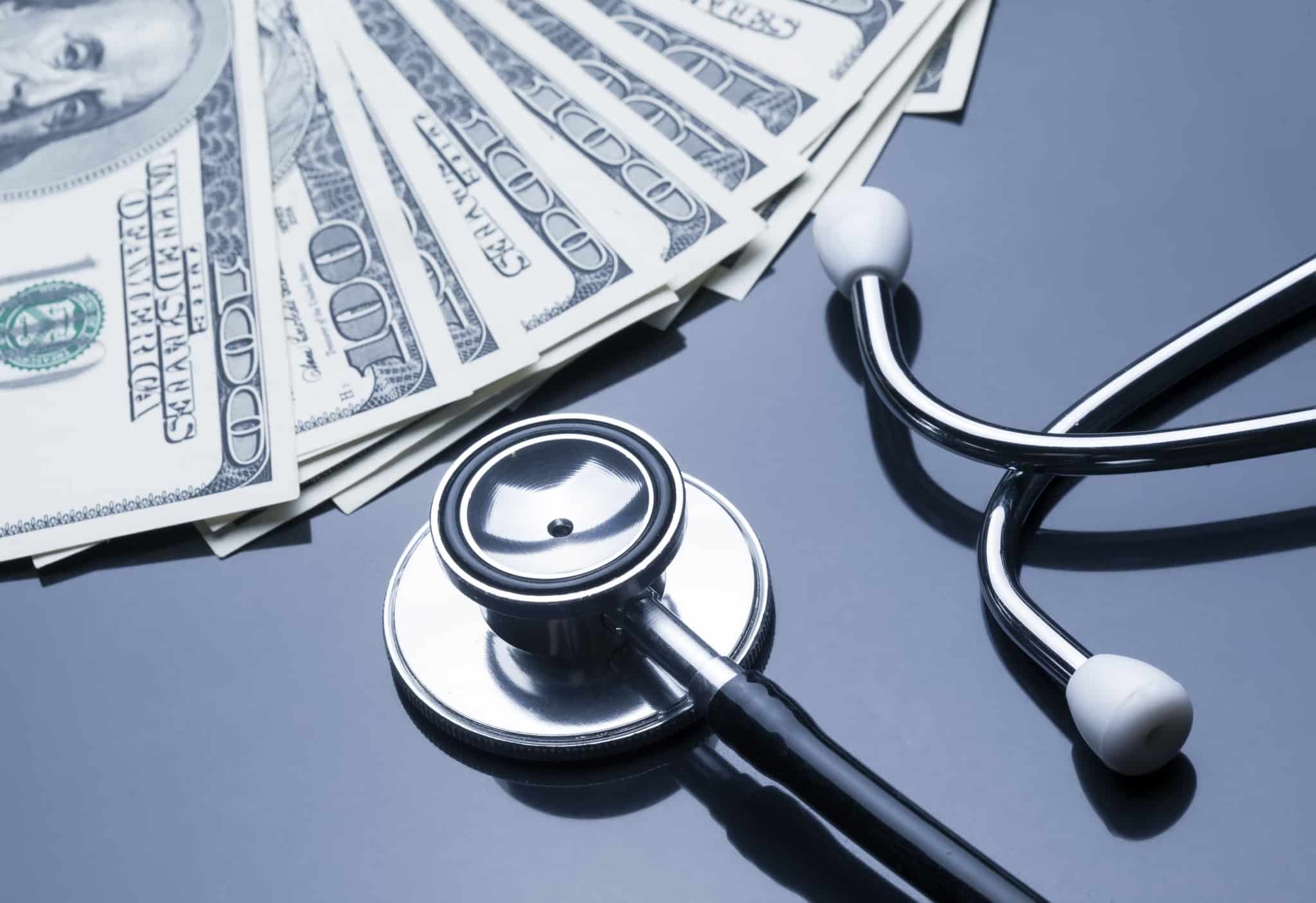 How Much Does It Cost to Earn a Surgical Technology Degree?
It's common for many colleges and universities to charge over $20,000 per semester in tuition alone. In many cases, that figure won't even cover the cost of lab fees, books, or other required course materials. Fortunately, the rise in online education has made college more affordable for millions of people across the country. Attending college online can save thousands over the course of a degree program, and it's often easier to get a concrete figure of how much you can expect to pay.
Surgical Technologist Salaries
How Much Does a Traveling Surgical Tech Make?
Although the BLS doesn't report on the specific traveling surgical tech salary*, the latest data from the U.S. Bureau of Labor Statistics shows the average annual salary* for a surgical tech is about $49,000  per year, which works out to about $23 per hour. Surgical technologist salaries in the 90th percentile can reach as high as $76,000!
Glassdoor reports the average base salary* for traveling surgical techs a little higher—at about $56,000, with total pay (all compensation/benefits) averaging about $87,000. Glassdoor also notes that the base pay for a certified surgical technologist can be even higher, at about $59,500.
Highest Paying Industries for Surgical Technologists
Although the BLS doesn't report on the specific salary* data for traveling surgical techs, the BLS reports the following industries are where you're most likely to find the top-paying jobs for surgical techs.
| | | |
| --- | --- | --- |
| Industry | Average Hourly Pay | Average Salary |
| Specialty Hospitals | $28.45 | $59,180 |
| Colleges, Universities, & Professional Schools | $27.95 | $58,130 |
| Other Ambulatory Health Care Centers | $27.43 | $57,040 |
| Offices of Other Health Practitioners | $27.21 | $56,600 |
| Outpatient Care Centers | $26.77 | $55,680 |
Highest Paying States for Surgical Technologists
According to the BLS, surgical technologists earn the highest average wages in the following states. Although the BLS doesn't report on the specific salary* data for traveling surgical techs, they can expect to make about the same salary* as general surgical techs for the state they are working in.
| | | |
| --- | --- | --- |
| Location | Average Hourly Pay | Average Salary |
| California | $32.89 | $68,410 |
| Alaska | $31.58 | $65,690 |
| Washington, D.C. | $31.37 | $65,250 |
| Connecticut | $31.34 | $65,190 |
| Nevada | $31.34 | $65,180 |
Highest Paying Cities for Surgical Technologists
According to the BLS, surgical technologists earn the highest average annual wage in the following cities. Although the BLS doesn't report on the specific salary* data for traveling surgical techs, they can expect to make about the same salary* as general surgical techs in the city they are working in.
| | | |
| --- | --- | --- |
| Location | Average Hourly Pay | Average Salary |
| San Jose, CA | $38.68 | $80,450 |
| San Francisco, CA | $38.54 | $80,170 |
| Vallejo, CA | $37.24 | $77,460 |
| Sacramento, CA | $35.80 | $74,470 |
| Santa Rosa, CA | $35.74 | $74,330 |
| Santa Cruz, CA | $34.41 | $71,570 |
| Danbury, CT | $34.46 | $71,460 |
| San Diego, CA | $32.70 | $68,010 |
| Stockton, CA | $32.24 | $67,060 |
| Los Angeles, CA | $32.22 | $67,020 |
What is the Traveling Surgical Tech Job Outlook?
The BLS estimates that the overall employment of surgical techs will grow 9% from 2020 to 2030, about as fast as the average for all occupations. While not projected by the BLS, the job outlook for traveling surgical techs should grow at a similar rate. In addition, the aging baby-boom population is projected to increase the overall demand for medical services, which will provide surgical technologists with long-term career stability.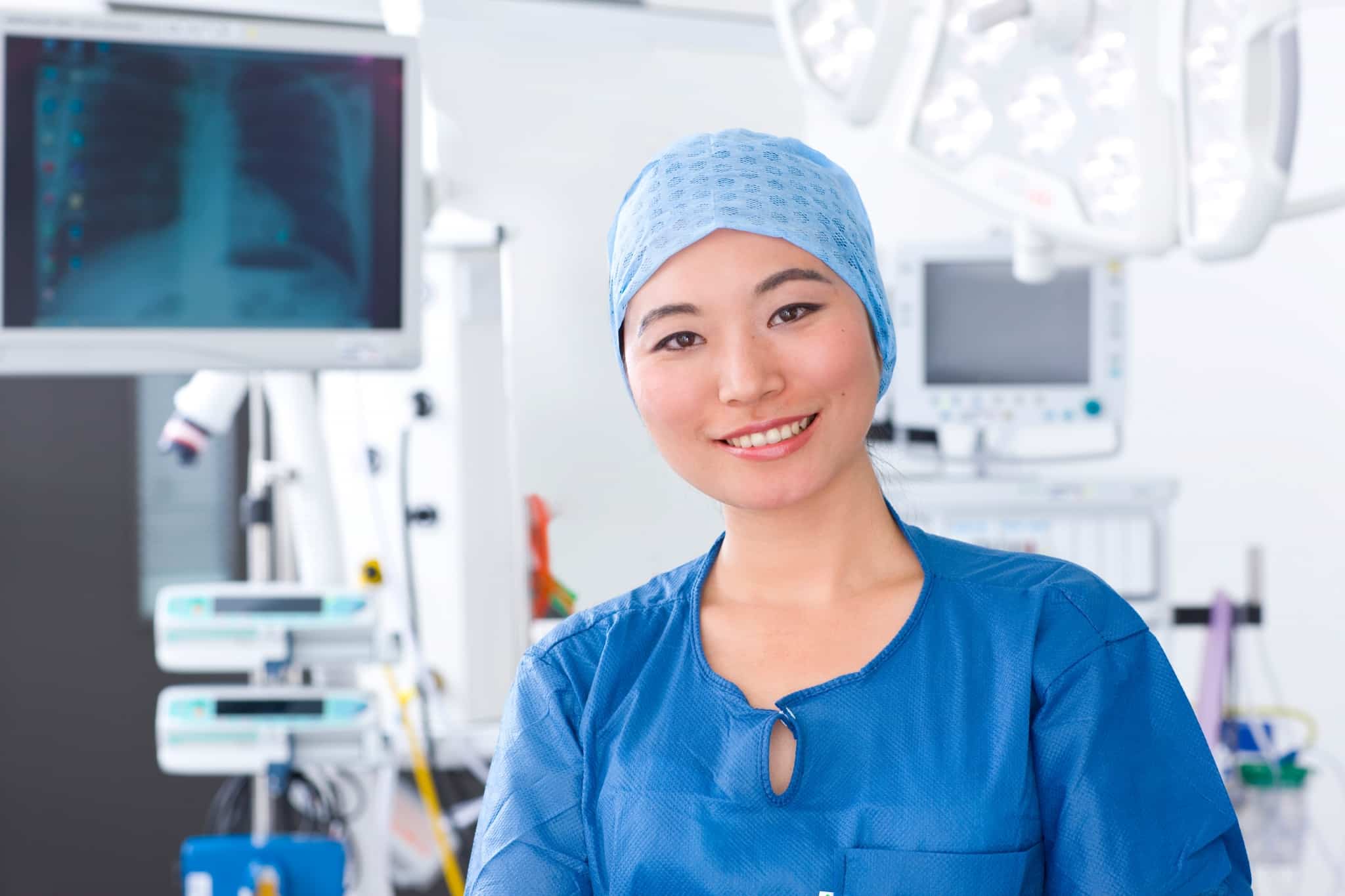 Ready to Start Your Career as a Traveling Surgical Tech?
If you're intrigued by the idea of traveling and being part of the action in a fast-paced operating room, becoming a traveling surgical tech might be the ideal career path for you. Working as a surgical tech can be demanding at times. Still, you'll be well-compensated for your efforts, and it's incredibly rewarding to be a part of surgical procedures that improve people's lives—and sometimes save them altogether.
Many traveling surgical tech programs can take a full 2 years to complete. Learn more about how you can complete the Surgical Technology Program at Brookline College in as few as 90 weeks.
https://www.brooklinecollege.edu/wp-content/uploads/2022/05/shutterstock_1840647295-scaled.jpg
1365
2048
Alyssa Jordan
https://www.brooklinecollege.edu/wp-content/uploads/2020/11/brookline-college-logo.svg
Alyssa Jordan
2022-05-18 05:35:03
2022-06-08 10:04:26
How to Become a Traveling Surgical Tech