What Does a Medical Laboratory Technician Do?
Here's Your Guide to the Duties and Responsibilities of Medical Laboratory Technicians.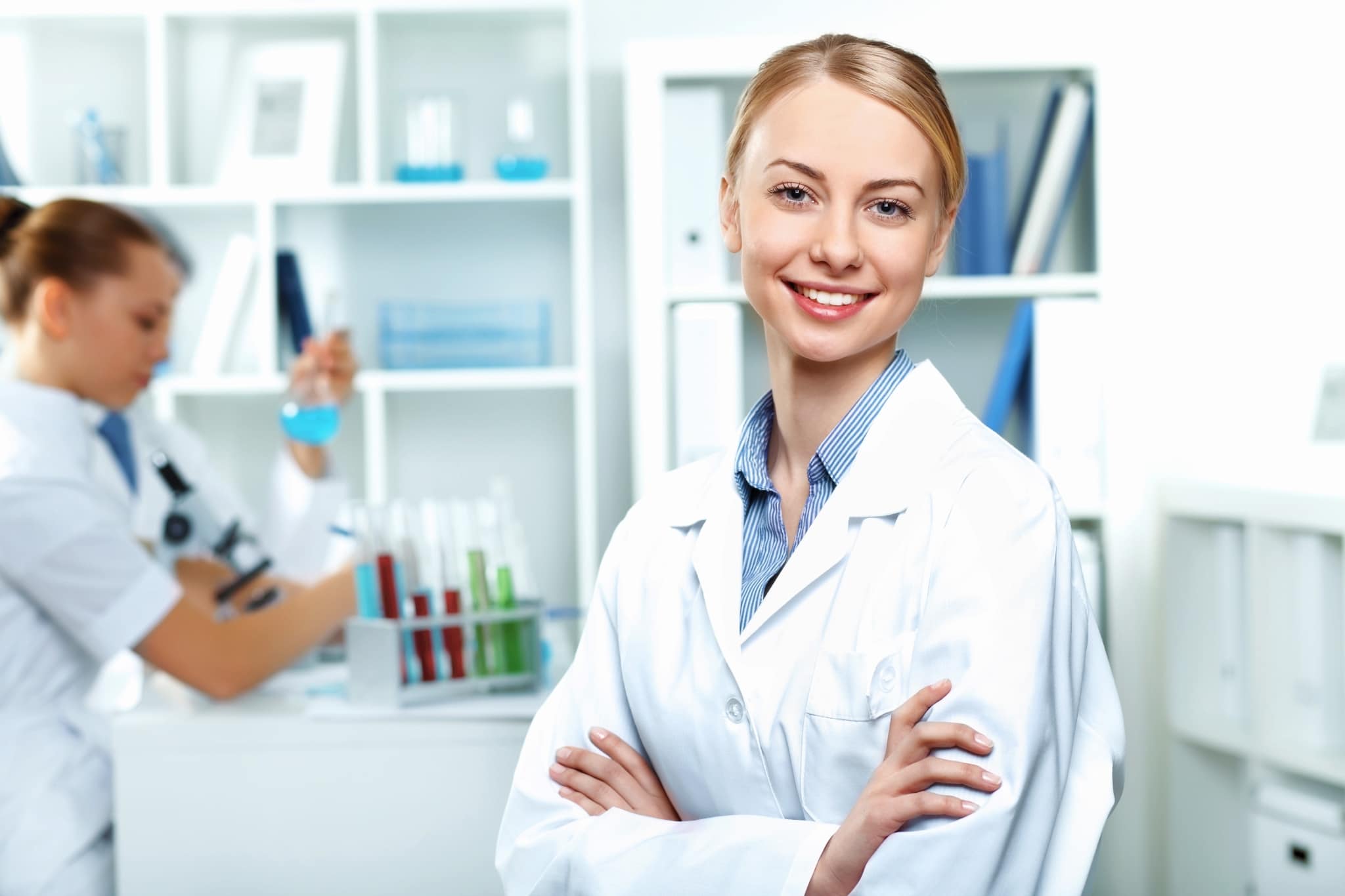 The medical universe is the ultimate team effort. From doctors to nurses, X-ray technicians to EMTs, tending to the population's health takes a roster of professionals.
One important position is the role of the medical laboratory technician.
We don't usually see these critical healthcare professionals at work—they're toiling behind the scenes. Medical laboratory technicians are the people analyzing and testing various body fluids; blood, urine, sputum, synovial and spinal fluid taken from patients. They assist in overall care of the patients by providing results used in the diagnostic treatment and care by the doctors.
So, what's involved in a medical laboratory technician's job?
This article should give you a good idea of the daily world of a medical lab technician. If you're considering moving into this career, read on and see what's involved. We'll get into some basics of the job, along with five specific duties.
What Is the Role of a Medical Laboratory Technician (MLT)?
Medical laboratory technicians are at the forefront of the diagnostic area of healthcare. Our body fluids contain clues to what's going on with our health, often when there may not be any outward signs to aid in diagnosis. In many cases, the best option for diagnosing a patient's illness or disease lies in their blood, urine, or various other fluids.
The medical laboratory technician takes these samples and run clinical test ordered by the doctor. It's up to the laboratory technician to ensure the accuracy of the tests, which the doctor then interprets.
What Are the Common Duties Performed by a Medical Laboratory Technician?
These are the typical duties performed by a medical lab technician:
Analyze various body fluids and record the findings
Study blood samples to, identifying blood type and compatibility
Operates laboratory analyzers in various departments, such as hematology, clinical chemistry, hemostasis, and immunohematology.
Use of a Laboratory Information System (LIS) to record clinical tests performed on patient's sample.
Provide immediately any critical values to Physician and/ or Nurse of patient's laboratory tests.
Does Medical Technologist, Medical Laboratory Scientist and Clinical Laboratory Scientist mean the same?
Yes: They all mean you have a 4-year Bachelor of Science degree to work within the laboratory.
Depend on when you graduated is the name used. Most recently its Medical Laboratory Scientist (MLS)
What's the Difference between a Medical Laboratory Technician (MLT) and a Medical Technologist (MT)/ Medical Laboratory Scientist (MLS)?
You may have heard the term medical "technologist" and assumed it is the same as a "technician." But while technicians and technologists perform tests and procedures ordered by doctors, technologists perform more complex tests and laboratory procedures. Medical laboratory technicians usually work under the general supervision of medical laboratory scientist/medical technologists or laboratory managers. Medical Technologist positions require a Bachelor of Science degree, while medical laboratory technician positions require an Associate of Applied Science degree.
Where Do Medical Laboratory Technicians Work?
According to the Bureau of Labor Statistics, these are the largest employers of medical laboratory technicians:
General medical and surgical hospitals 45%
Medical and diagnostic laboratories 22%
Physicians' offices 10%
Universities and colleges 5%
Outpatient care centers 3%
Compared with office work, medical laboratory technicians have vastly different work environments. Because medical laboratory technicians need to work with samples that could potentially be infectious, laboratories operate under strict guidelines for sterilization and cleanliness. Medical laboratory technicians wear lab coats, masks, goggles, and gloves when working with samples.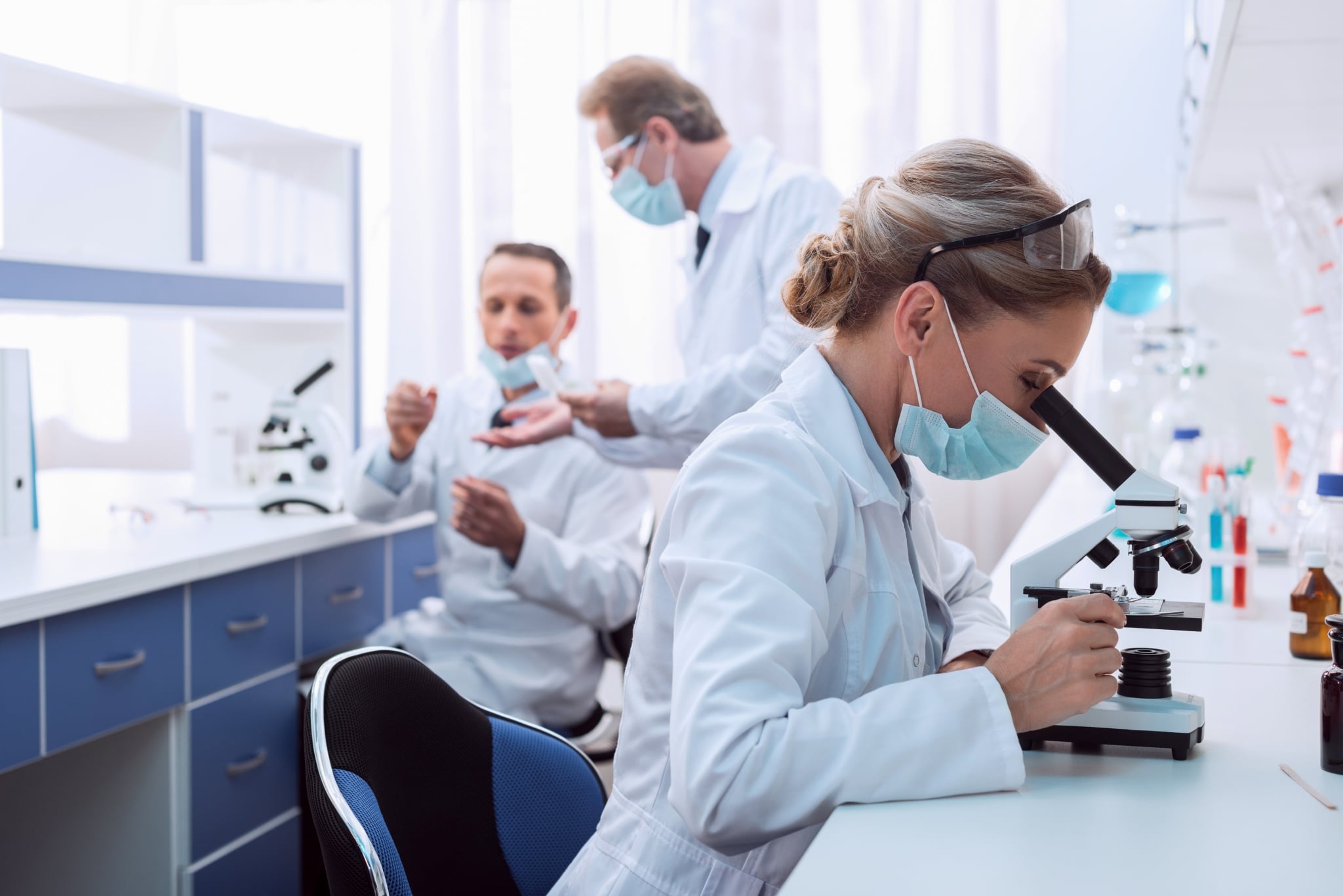 How Much Do Medical Laboratory Technicians Make?
As with many healthcare positions, demand is creating upward pressure on salaries for medical laboratory technicians. According to the Medical Laboratory Observer 2021 annual salary* survey, medical laboratory technicians average about $65,000. As you would assume, there is some variability by region.
What Education Is Needed to Become a Medical Laboratory Technician?
To become a medical lab technician, you need a high school diploma and an Associate of Applied Science degree. Once that education is complete, you are qualified to become certified by the American Society for Clinical Pathology (ASCP) or American Medical Technologist (AMT).
Brookline College offers an accelerated medical laboratory technician program that requires just 64 weeks.
Here Are Five Specific Duties Performed by Medical Laboratory Technicians
We've covered the basics of life as a medical laboratory technician, including the education needed and what you can expect to earn. Now let's get into five job specifics, briefly describing each.
Specimen Collection and Analysis
The medical laboratory technician performs routine tests and laboratory procedures that are automated.
Here is what's involved:
Preparing the specimens for testing
Analyzing body fluid (such as blood and urine) samples
Using automated analyzers and laboratory information systems (LIS) to run testing of samples and record both normal or abnormal findings
Through their analysis of body fluids and cells, medical laboratory technicians can determine the chemical content of fluids. The technician looks for abnormal cells in blood and urine. They can also test for drug levels in the blood. The medical laboratory technician can identify a patient's blood type and perform compatibility testing.
Operating Laboratory Equipment
Medical laboratory technicians must perform a variety of clinical testing for chemistry, hematology, immunology, microbiology using a wide range of equipment. immunologic, microscopic, and bacteriological tests. They use a wide range of equipment.
This equipment includes:
Microscopes
Hematology analyzers
Blood gas analyzers
Autoclaves
Hotplates
Chemistry analyzers
Differential counters
Urinalysis analyzers
DNA analyzers
Microplate readers/washers
Incubators
Point-of-care instruments
Immunoassay analyzers
Medical Records Management
An important facet of a medical laboratory technician's duties is properly documenting the data in the laboratory information system (LIS). After the samples are tested, this data must be logged in the LIS which is connected to the the patient's record. The doctor will use these findings when diagnosing the patient's health concerns. The information is also essential for proper coding for reimbursement from insurance companies or Medicare.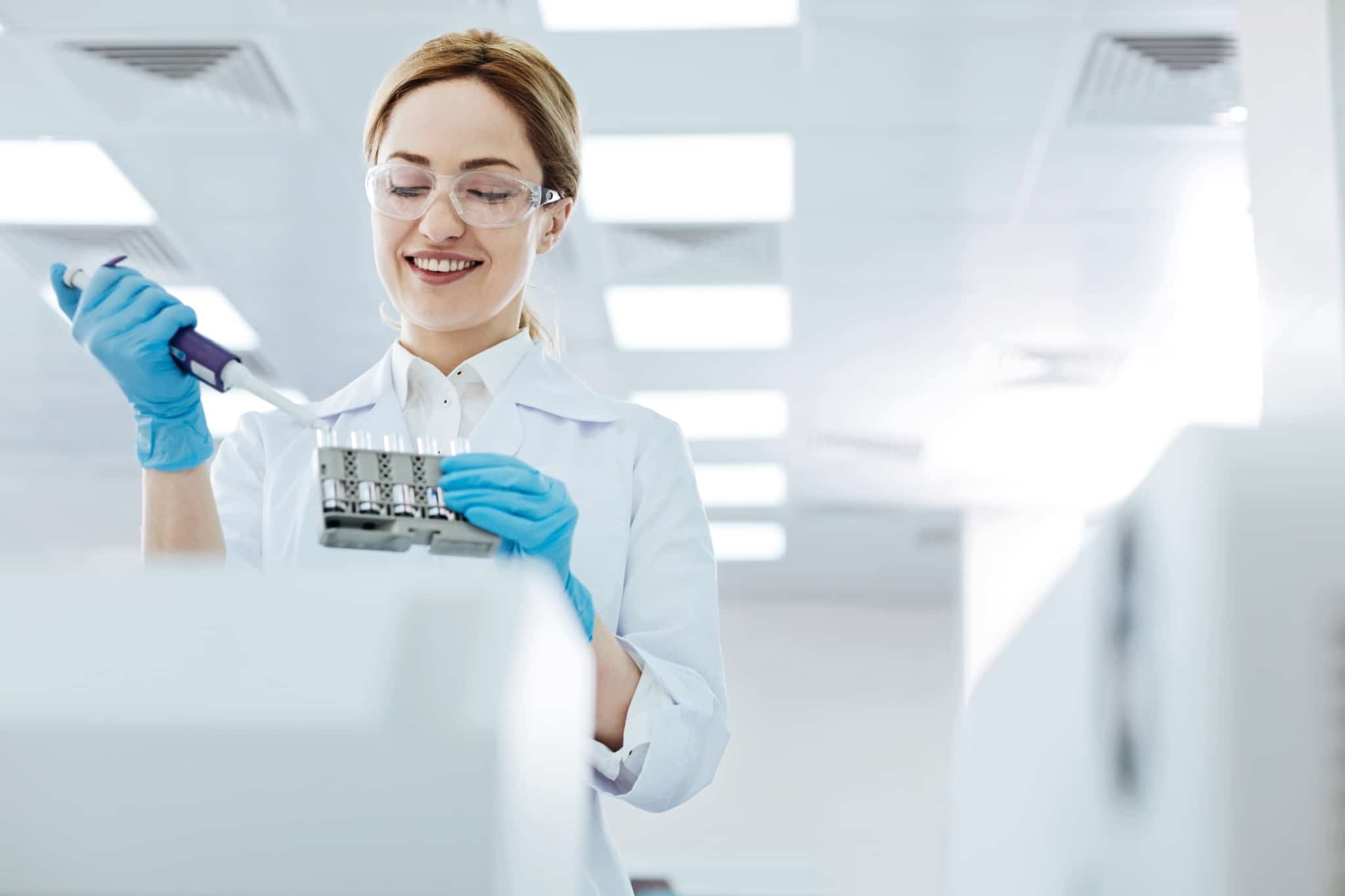 Reporting Test Results
After accurately testing the samples, a medical laboratory technician's second most crucial responsibility is reporting any critical findings to the attending physician. This cannot be understated, as 60-70% of all decisions regarding diagnosis, treatment, hospital admission, and discharge are based on laboratory test results.
Equipment Sterilization
A medical laboratory technician must maintain cleanliness and sterilize surfaces and equipment throughout the laboratory. More extensive labs may also have a sterilization technician on staff but keeping the equipment free from contamination is always a part of the medical laboratory technician's responsibilities. Medical labs have sterilization and disinfection protocols that must be followed.
Ready to Become a Medical Laboratory Technician?
Now you have a feel for what it's like to be a medical laboratory technician. It's a rewarding career where you impact patient health. Plus, it's a career much in demand as the population ages and requires additional medical care. The Bureau of Labor Statistics projects that the job market for medical laboratory technicians will grow by 7% between now and 2030.
At Brookline College, we offer an accelerated medical lab technician program where you can earn the necessary Associate of Applied Science degree in as few as 64 weeks.
https://www.brooklinecollege.edu/wp-content/uploads/2022/09/shutterstock_98232455-scaled.jpg
1365
2048
Alyssa Jordan
https://www.brooklinecollege.edu/wp-content/uploads/2020/11/brookline-college-logo.svg
Alyssa Jordan
2022-11-10 05:30:29
2022-09-29 09:35:49
What Does a Medical Laboratory Technician Do?